Common Questions About Our Neuropsychological Assessment Services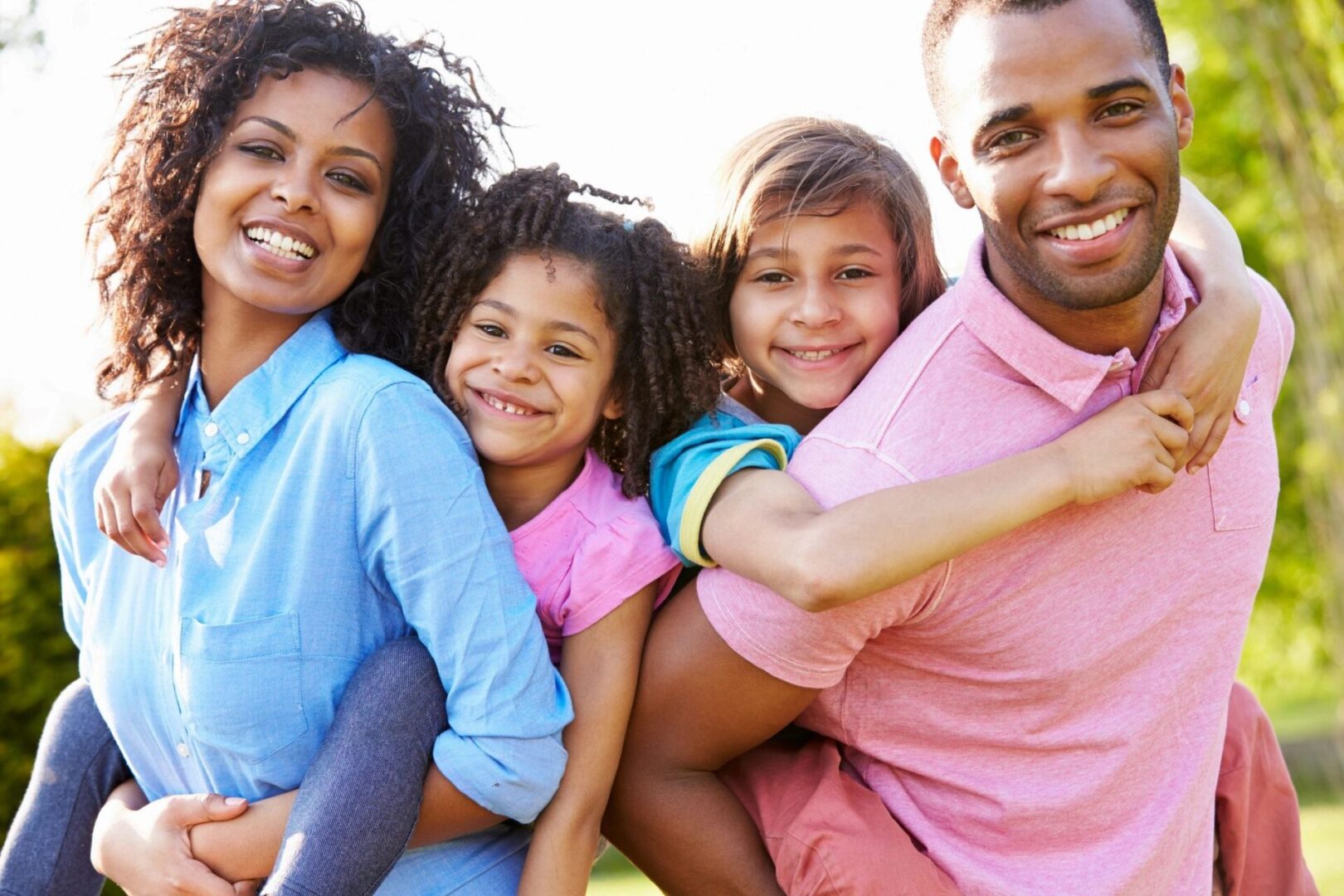 Neuropsychology is a specialty of psychology that focuses on the relationship between brain function, learning, emotions, and behavior.
What is a Neuropsychologist?
Neuropsychologists are psychologists who have extensive training in the relationship between our brain and how it affects behavior. Also, Neuropsychologists have specialized training about the brain and related disorders during their doctoral-level coursework, research, internship, and fellowship. Neuropsychologists also help patients improve brain functions and cope with changes through strategies such as cognitive and rehabilitation therapies.
What is a neuropsychological evaluation?
Generally, neuropsychologists begin with a thorough interview which can include interviewing you about your life, medical history and, current concerns. Neuropsychological evaluation helps to document a patient's cognitive strengths and challenges using a series of verbal and paper and pencil tests, as well as, sometimes various computerized tests. Dr. Sanchez's specific approach includes utilizing standardized tests which help to examine cognitive and emotional functioning, including measures of attention, concentration, intelligence, learning and memory, language skills, and visuospatial skills.
When we use the term "standardized," this means that we give these tests to all patients in a similar manner and this allows us to compare your performance against that of your peers to determine if a particular skill is a strength or challenge. This pattern of strengths and challenges helps to better understand how your individual brain is functioning and how this may be impacting you in day-to-day life.
Neuropsychological evaluation helps to document a patient's cognitive strengths and challenges. Gaining a better understanding of your response pattern on certain tests will:
• Help with differential diagnosis of various brain conditions.
• Give us a baseline to compare later evaluations with. This will also allow your doctor to identify ways in which your functioning has worsened or improved with treatment or to even determine if the functioning is declining due to the effects of a specific disease process.
• Uncover strengths and challenges in daily functioning skills that a patient may need assistance with. For example, financial management ability, problem-solving, social skills, and/or decision-making skills.
• Provide us with additional useful information about whether or not a given treatment or neurosurgical procedure is appropriate for a particular person.
• To assist with making appropriate clinical recommendations to improve
functioning and coping.
What is involved in a neuropsychological evaluation?
The process of neuropsychological evaluation can vary based upon the complexity of the referral question. Generally, Dr. Sanchez's approach to evaluation involves a clinical interview, one evaluation session, and a feedback session (if appropriate). When a feedback session is indicated, our office will attempt to schedule a convenient time for patients/parents/guardians, usually within 2-3 weeks of the last evaluation session.
How does a neuropsychological evaluation differ from a school psychological assessment?
Often the goal of school assessments is extremely narrow in focus and is targeted towards identifying whether or not a child is eligible for special education programs or therapies to improve school performance. Additionally, school assessment focuses upon achievement and skills that are needed to achieve academic success. Generally, educational assessments do not diagnose learning or behavior disorders caused by altered brain function or development due to the limited purpose of the testing process.
If your child is experiencing specific learning, emotional, behavioral, social, or cognitive challenges, unfortunately, the school assessment can be a very small piece of the bigger picture.
Can an infant or toddler participate in a neuropsychological evaluation?
Yes. Dr. Sanchez has specific expertise in assessing the emerging skills of children in this age range. However, the evaluation of infants and preschool children often requires a shorter evaluation time because children at this stage have not yet developed many higher-order cognitive skills.
Why may a child be referred to a Neuropsychologist?
Your child's pediatrician, teacher, school psychologist, or other professional may have referred your child for neuropsychological evaluation to assist in gaining a better understanding of your child's functional challenges in regards to areas such as memory, attention, perception, coordination, language, and/or personality. This information will help professionals to provide individualized treatments and interventions for your child that will meet his or her unique needs.
How can the neuropsychological evaluation results help my child?
By comparing your child's performance and test scores to scores of children of similar ages, Dr. Sanchez can assist you with creating a realistic profile of your child's strengths and challenges. Additionally, the following benefits include:
• Testing can explain why your child has school problems (i.e., reading difficulties, attention problems, speech/language disorders, auditory processing, social/behavioral problems). Testing results will also help identify what skills need improvement and outline evidence-based strategies to help your child.
• A neuropsychological evaluation can identify the impact that developmental, neurological, and medical problems, such as epilepsy, autism, attention deficit hyperactivity disorder (ADHD), dyslexia, or a genetic disorder, are having on your child's daily functioning. Also, testing can create a baseline of performance against which to measure the outcome of treatment or your child's development over time.
• The results Dr. Sanchez obtains can help to differentiate specific childhood disorders. For example, certain conditions result in specific patterns of strengths and challenges that align with particular brain areas involved (i.e., testing can help differentiate between an attention deficit and depression; or language delay from a developmental disability or autism).
• Most importantly, testing results can guide teachers, therapists, and you to better help your child achieve their potential and improve their behavior and learning in school, at home, and in the community.
Why may an adult be referred to a Neuropsychologist?
Neuropsychological testing is usually recommended by doctors and other professionals when there are symptoms or complaints involving memory or thinking. Concerns regarding challenges in daily functioning may be signaled by a change in concentration, organization, reasoning, memory, language, perception, coordination, or personality. These changes could be the result of any number of factors related to medical, neurological, psychological, or genetic causes.
A neuropsychological evaluation is helpful to understand your specific situation. It will provide your team of doctors and other professionals with information about how the different areas and systems of the brain are working and how to help you best.
I am an adult. How will the results of the evaluation help me?
Neuropsychological test results can be used to understand your situation in several important ways. Evaluation can also help to identify strengths and challenges in specific areas. Some specific examples include:
• Evaluation results can help identify which areas of the brain might be involved and what illness might be operating. For instance, results can help to distinguish between Alzheimer's disease, stroke, and depression. Armed with these results, your physician can utilize other tests, such as brain imaging and blood tests, to come to the most knowledgeable diagnosis possible.
• Sometimes, results of the evaluation can be used to establish a "baseline" of performance or outline a person's skills before there is an identified problem. Which will allow for revisiting test results measurably and objectively should things change in the future.
• Test results can also help better plan treatment strategies and identify what problems to improve or target with specific strategies. For example, the results can help plan and monitor rehabilitation or follow the recovery of skills, such as in cases after a stroke or traumatic brain injury.
• Results will also help your doctors understand what problems you may have in everyday life. Research studies show how specific test scores relate to everyday functional skills (for example, difficulties with managing money, driving, or readiness to return to work, decision making, etc.). Therefore, communicating these results and challenges to your physicians will help guide planning for assistance or treatment.
What should I tell my child about the testing process?
What you communicate to your child about this evaluation will most likely be guided based upon their level of understanding. Dr. Sanchez encourages parents to keep it simple and brief. Most importantly, try and relate your explanation to a problem that your child may already know about, such as "Trouble with spelling," "Problems following directions," or "Feeling upset."
Also, provide reassurance to a worried child that this type of testing doesn't involve "Shots." lastly, encourage your child that the important thing is not to be concerned with having "Perfect scores" on tests but instead "Try your best." most likely, your child will probably find the neuropsychological evaluation interesting and maybe even fun. The detailed information that is learned will contribute to your child's care.
How long will it take to finish the assessment?
A complete assessment generally takes about 4 hours but can range depending upon the referral question, complexity of the situation, and the patient's condition anywhere from 2 hours to 8 or possibly more. Factors that can impact the length of assessment include fatigue or confusion.
However, when your appointment is scheduled, Dr. Sanchez will indicate the approximate length of the evaluation and share any factors that could prolong your assessment time. Also, breaks are provided as needed, and additional days can be scheduled if necessary.
How should I prepare for my assessment?
It is essential to get adequate sleep the night before and eat breakfast before the evaluation since it can take most of the day. Also, patients should take medications as prescribed and scheduled on the testing day.
Depending on the type of evaluation, it may be helpful if a loved one or someone who has known the patient for the past few years can participate in the interview if the patient has difficulty providing information about their history.
Please bring any previous neuropsychological or, psychological testing or, neurodiagnostic testing records, such as brain MRI or CT scans. Also, bring any copies of academic evaluations or Individualized Educational Plan (IEP) would be helpful. Glasses and hearing aids are essential for optimal test performance. If the patient has special language needs, please alert Dr. Sanchez to these.
Remember to bring your driver's license and form of payment. Feel free to bring a snack and lunch if you do not plan to go to a local restaurant during the break.